Policing

Organised Crime

for Analysts and Investigators
This course is subject to Police Science Dr Academy's Terms & Conditions

Chris Allen
Chris Allen is a researcher, lecturer, consultant and commentator specialising in organised crime and how it operates. He has significant experience in lecturing on UK and international policing structures as well as drug trafficking, cybercrime, human trafficking and firearms trafficking, among other subjects. He is currently Honorary Research Fellow at the University of Buckingham and an Associate Lecturer at London Metropolitan and Arden Universities.

Concurrently, Chris is currently Director of Criminis Training and Consultancy services, which provides a range of solutions to law enforcement, universities and the private sector. As part of Criminis, he has been commissioned to write regular pieces on the latest organised crime trends for Policing Insight, recently publishing pieces on the financial impact of wildlife trafficking in West Africa and the international drugs trade.

Chris is also the creator of the U BATTLE toolkit, an investigative strategy development tool that began under City of London Police in 2018 and since then has gained national and international recognition. U BATTLE uses the adapted versions of traditional business analysis techniques to improve the development of investigative strategies in order to dismantle organised crime groups.

Furthermore, he is a member of the Global Initiative Against Transnational Organised Crime Network of Expert, the Society for Evidence Based Policing, the European Political Research Consortium Standing Group on Organised Crime and the International Association for the Study of Organised Crime.

Chris has extensive public speaking experience and has made Presentations to: National Internet Intelligence and Investigations Conference (2018) the National Intelligence Conference 2018, the International Conference on Transnational Organised Crime and Terrorism 2019 Serious and Organised Crime Exchange 2019 (SOCEX), Gulf Cooperation Council Forensics 2019, National Analysts Working Group (2019) PSNI Analysts training day (2020), Europol SOCTA Advisory Group (2020),Investigator Organised Crime Conference (2020), Socex National Economic Crime Conference (2020). Chris has recently submitted his PhD at Liverpool John Moores University, his thesis examines the use of business analysis techniques to improve investigative strategies against organised crime groups.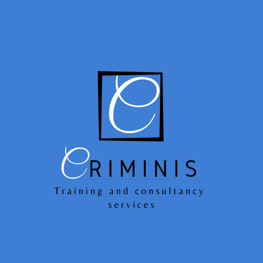 Created with